In 1914 the cadets numbered about a hundred and  the call came for their help as messengers in the local mobilisation.
Between 1917 and 1918, they spent summer camps at Kirkwhelpington and Meldon, helping farmers at agricultural work and not particularly enjoying the thistle cutting!
By 1915 casualty lists came flooding in as the great battles began.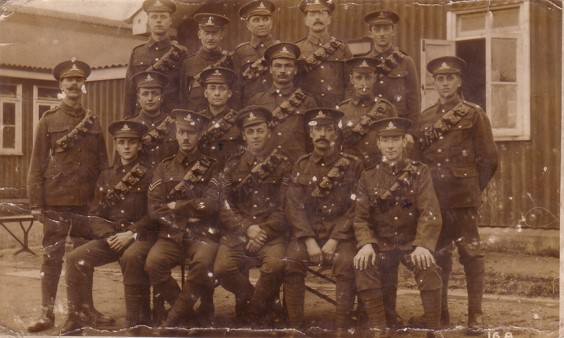 In one form of 30 boys, 20 did not return, and in all 59 Old Boys and one member of staff lost their lives, most of them having served in the infantry, 24 in the Northumberland Fusiliers.
In total, some 350 Old Boys served in WW1
With thanks to the Staff and Trainees at Azure for restoring this garden and for planting 2,000 spring time Scilla bulbs in the bank side next to the Wolfson Suite.