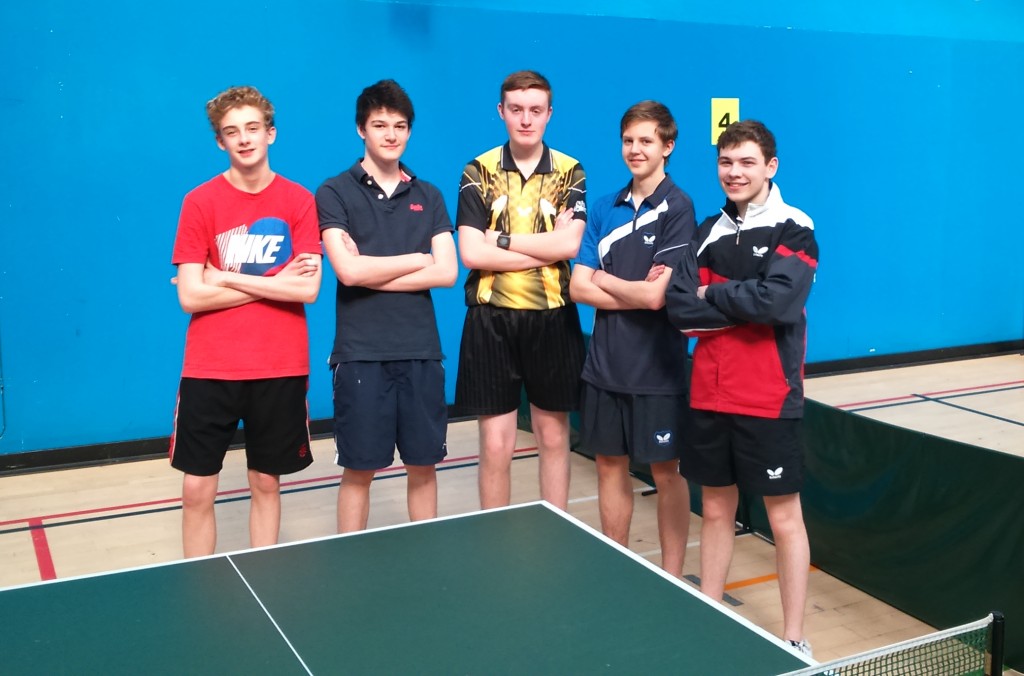 Competing in the Butterfly National School Team Championships, the KEVI U19 table tennis team recently competed in the semi-finals of the competition at Wood Green Academy, Wednesbury.
The team, consisting of Alex Creighton, Blair Carmichael, Jamie Hall, Tim Bryce and Will Capps had already won both the County and Regional round of the competition and their efforts saw them pit their wits against sides from Liverpool and Derby.
All team members performed admirably and the side eventually finished in second place.
Anyone interested in playing Table Tennis should see either Mr Webster or Mr Foster in the Boy's PE department