Earlier this year two new science labs were built at KEVI and they look out onto the large mulberry tree that was donated as a cutting to George Chapman 30 years ago when he was researching Turner's time at Syon House. George nurtured this cutting until it was established as a young tree and is now over 30ft tall.
The area around the tree is being developed into a Science Garden and the mulberry will be used as the introduction to Turner and his work. The idea is to grow some "Turner" plants and use them to lead into the medicinal uses of plants. Yew and periwinkle will be used to illustrate modern pharmacological uses of plants.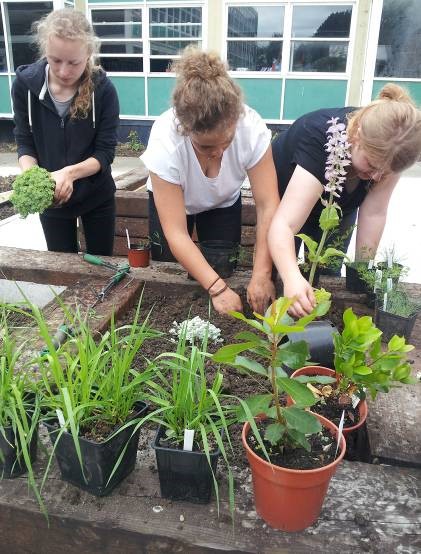 There was a long discussion about what to call the new labs and surrounding garden area and the name eventually agreed upon was the Mulberry Science Centre; a name that intrigued the students because they had no idea that the big tree was a mulberry.
The story, along with copies of Marie Addyman's booklet about Turner created great interest so we asked artist David Hall for permission to use parts of his Turner artwork in the labs in order to provide an accessible reminder of the great man. He agreed, and we expect some of his superb drawings to adorn the walls of the new labs soon.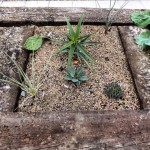 Work on the new garden is proceeding at a pace. The builders of the new labs, Brims, built a pond and a series of raised beds that are being use to demonstrate how plants are adapted to different environments. In the autumn, compost bins and decomposition experiments will be started and hopefully we will plant a small meadow area.