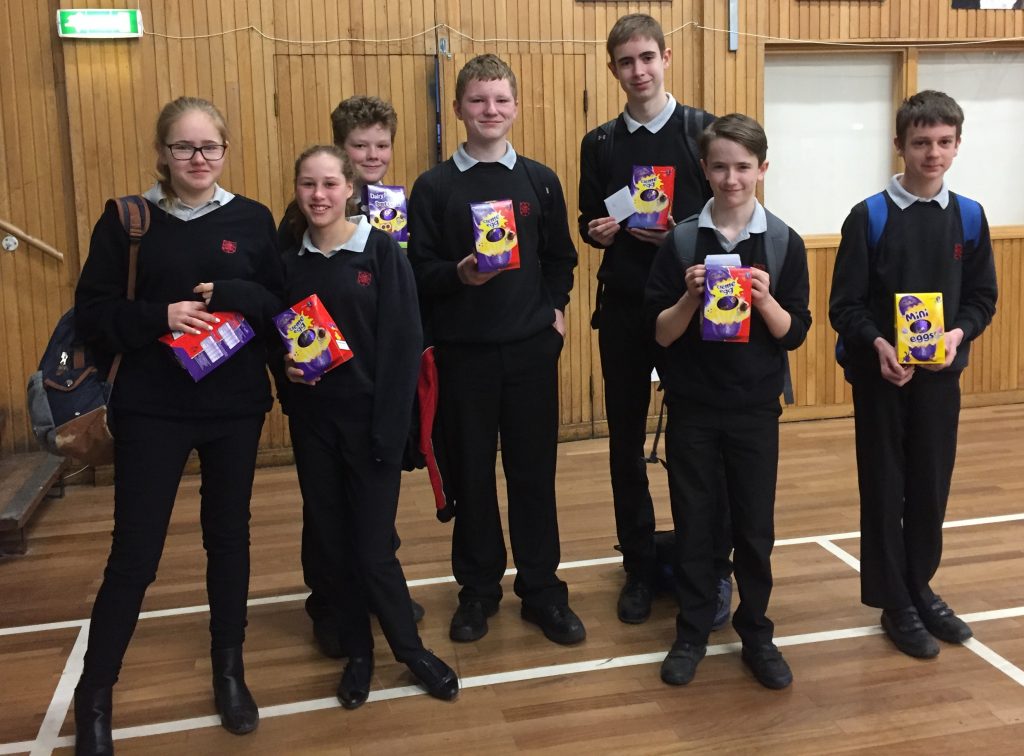 Congratulations to 24 Year 9 students who have become word millionaires this term.
Students become word millionaires once they have read over a million words which is tracked through the Accelerated Reader programme. Some students have read as many as 4 million words since enlisting on the scheme in September.
Students all received an Easter Egg for their reading efforts and two lucky students received book vouchers in the prize draw.
A further congratulations goes to Ms Paterson's form class 9G who won the form breakfast this term for receiving the highest average point score from TOPS quizzes.
We are really pleased with the efforts of all students who are taking part in Accelerated Reader and know there will be many more prize winners next term.