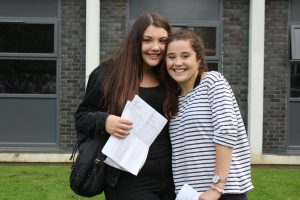 Congratulations to all Y11 who achieved fantastic results at GCSE.
The 2017 GCSE grading has changed in English and Maths, and the exams are now more challenging.  In light of these changes, King Edward's is absolutely delighted with the performance of Year 11 students, who have risen to the challenge and have achieved many excellent results.  
The new GCSE gradings for 2017 English and Maths are as follows –
Level 4 is equivalent to a C grade, a standard pass.

Level 5 is considered a strong pass.

Level 6 is considered a high B grade.

Level 7 is equivalent to an A grade.

Level 9 is beyond an A* grade and only awarded to exceptional performance.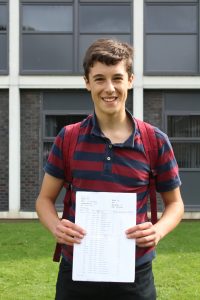 We have had another fantastic set of GCSE results, especially at the highest grades. This is really pleasing given the new more challenging English and Maths GCSEs this year. Staff and students have worked really hard to achieve these results, and we would like to congratulate them and thank them for their commitment and hard work.
Almost 38% of students achieved the highest grades in English (level 7, 8 or 9, equivalent to A and above) and over 31% achieved this in Mathematics. Furthermore, 70 students (21% of the cohort) achieved 8 or more A/A* grades or equivalent 7-9 grades.
The new accountability measure of Attainment 8, which measures performance across eight subjects, is also very high at 52.4.  This shows the breadth of successful achievement across all subject areas.
Key KEVI Statistics
English and Maths level 5 (strong pass) and above – 56.2%

English level 7 and above –

37.7%

Maths level 7 and above –

31.2%

English and Maths level 7 and above –

25.3%
Attainment 8 – 52.4 – Attainment across the best 8 subjects