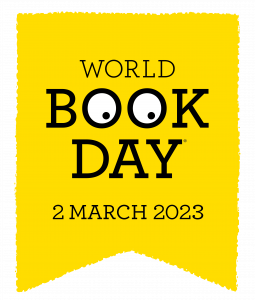 We love reading at King Edward's and we are celebrating World Book Day all week with a range of activities for students and staff. There are lots of prizes to be won.
Student and Staff Book Quiz
Staff and students will be 
competing in our annual WBD Quiz.  Mrs Sibbald is our current WBD Quiz Staff Champion – who will be the one to knock her off the top spot? All students and staff can enter here: QUIZ HERE. 
Shelfie Quiz 
Tutor groups will be having a go at completing the SHELFIE quiz – staff have taken pictures of their bookcases showing what they love to read and students have to guess which bookshelf belongs to which staff member.
Book in a Jar Hunt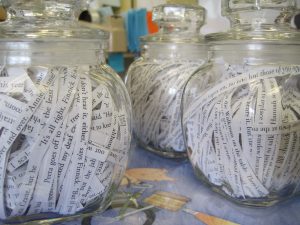 There are lots of jam-jars containing excerpts from popular books on teachers desks. Students will be given response sheets to complete – they need to find the jars, identify the book and submit their form to the LRC by lunchtime on Friday 3 March. 
What's that Quote?
Around A-Floor there are lots of quotes from the set texts in Englishhanging on the walls. Students need to hunt them out and identify the book and character. Entry forms handed in to the LRC by Lunchtime on Friday 3 March. More student prizes available!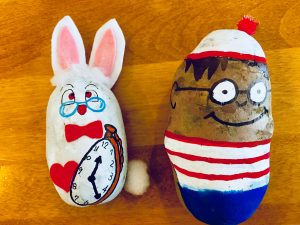 Potato Character Competition for Staff & Students
Get creative and have a go at giving a spud a makeover – select any character from any book and decorate a potato to reflect the character. Entries to the LRC by lunchtime on Friday 3 March. Staff and student prizes up for grabs!