September Admissions
If your child is transferring to a different phase of education in September, you need to apply for a place.
The online admissions portal is available via the Northumberland County Council website.
For further information about School Admissions in Morpeth, contact Donna Booth at donna.booth@northumberland.gov.uk.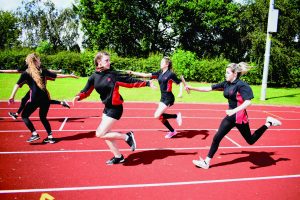 Admissions Policy
Details of The King Edward VI School Admissions Policy can be found here.
(This policy has had no amendments this year.)
Admissions Appeals for 2022/23 school places
At The Three Rivers Learning Trust all school appeals are administered through Northumberland County Council's Admission Appeals procedure. If you intend to appeal against the admission decision for your child, please follow the link to the Northumberland County Council website and complete the relevant forms, which are provided under the heading School admission appeals.
https://www.northumberland.gov.uk/Education/Schools/Admissions.aspx
In Term Transfers
If you would like your child to be considered for a place at The King Edward VI School, the In Term Transfer Form must be completed and returned to School Admissions at Northumberland County Council.
For more information and guidance on completing the In Term Admissions Transfer Form, visit the Northumberland County Council website.
Please click on a link below to view a prospectus in PDF format.
The King Edward VI School Prospectus 2022-23