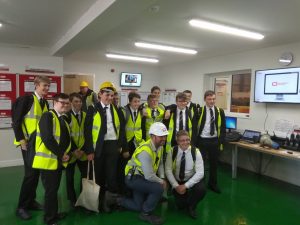 15 Year 10 students from King Edward's took part in a STEMtastic event at Port of Blyth. The day was aimed at inspiring the students to consider their future – and possible careers in STEM (Science, Technology, Engineering and Maths). RTC North collected together 25 companies, many world class businesses, all of whom were local to the area. The event encompassed the following sectors Subsea, Oil and Gas, Renewables and Energy including offshore generation.
The students had the chance to participate in a range of interactive workshops,
giving them hands-on examples of working in STEM. They were given tours of
some of the facilities in the port including Catapult , Global Marine and MHI
Vestas.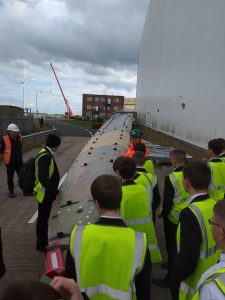 At ORE Catapult, the UK's leading technology innovation and research centre for Offshore
Renewable Energy they met an ex King Edward's student , Johnathan Hughes. Validation
Manager for ORE Catapult, Mr Hughes, described the type of activities that
happen at the site. The students were able to see an 88.4m wind turbine blade,
currently in Blyth for the XLBlade project. The project is investigating how to reduce
the overall cost of offshore wind through development of (at the time) the World's Longest
Blade.
Our students were enthused by the career possibilities shown to them and Mr
Hughes commented: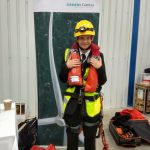 "The students from KEVI were amongst over 200 who visited ORE Catapult's Blyth site as part of STEMtastic at Port of Blyth, it was good to hear challenging questions from KEVI pupils, who wanted to hear about the role of engineers who work in the Renewable Energy sector, and how Blyth was shaping the future of this global technology".