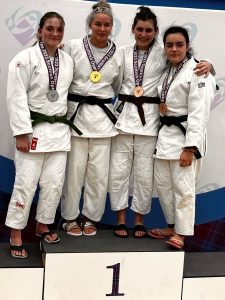 Mia Simpson, a Year 11 student, made it through to the 2023 Scottish Open Judo Championships in Glasgow last week. Mia fought extremely well, just loosing out in the final to the number one British Cadet in her category.  Mia was the youngest, least experienced and lowest grade belt at 12th which is green (almost blue) and fought candidates from Scotland, Wales, France and England and a achieved a Silver Medal coming second.
Mia's coach has now confirmed that she will be invited to fight in the other open tournaments this year including the English, Welsh and Irish Open and is even showing potential for the England Development Team.
Congratulations to Mia, we are very proud of her achievements.