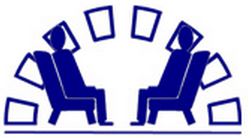 WHERE TO FIND THE COUNSELLING SERVICE
 The Counselling Service runs Monday to Thursday.  Sarah is based in the upstairs Counselling room on B Floor, opposite B23. Our volunteers are downstairs through   the lower school hall and opposite Drama Hall 2 in the Counselling Room and Sensory Room.
HOW TO CONTACT THE SERVICE
 You can:
 Drop into the counselling room outside of lessons.

 Call into student support.

 Tell your head of year.

 Tell your form tutor.

 Email us.

 Pop a note under our door.
Telephone:     01670 501539  or  01670 515 415        
ext 218