The school uniform is important. It helps set the high standards that we would all want from our school. It also ensures that every child is equal and removes potential stress and cost from students trying to follow the latest fashion trends. We must insist that all students follow the correct uniform to ensure fairness to all. Most of our uniform can be purchased from Emblematic, either via their website or their Morpeth shop www.emblematic.co.uk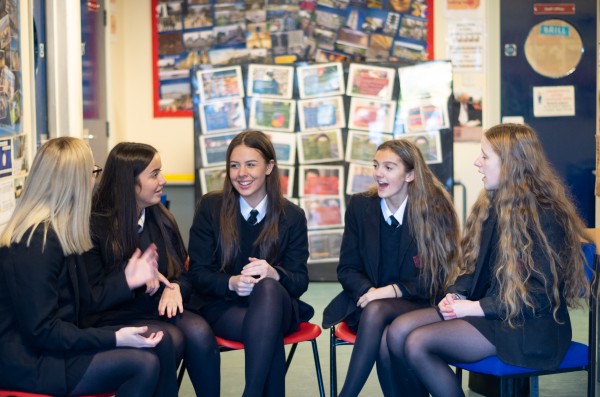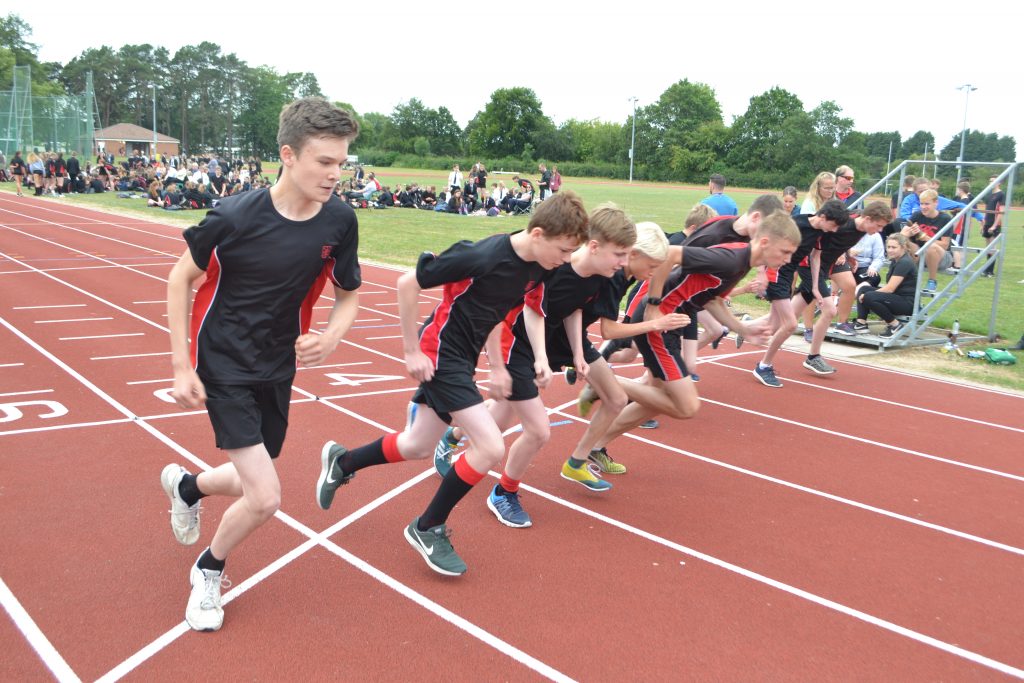 The King Edward VI School Uniform Items
Trousers
Black only with school badge – Authorised style only. Trousers must not be rolled up.
Skirt
Black with the school badge – Authorised style only. Skirts must be an appropriate length and must not be rolled over at the waist.
Shirt
Plain white shirt with a collar. No logos allowed. Shirts must be tucked into trousers/skirt.
Blazer
Black with School Badge – Authorised style only. Blazers must be worn at all times.
Tie
School Tie only – must be worn at all times.
School jumper
Black V neck jumper with school badge. (Optional).
Belt
Black or grey belts only to be worn with trousers where there are belt loops.
Shoes
Plain black low heeled shoes, suitable for school (no trainers, mules, sandals, flip flops, thin heeled shoes, pumps or boots). Plain dark or white socks.
Jewellery
Watches are permitted (rings, bracelets or necklaces are not permitted). One earring per lobe – small and plain sleeper or stud (facial jewellery or retainers are not permitted).
Hair and nails
Hairstyles must be an appropriate style and a natural colour. Nails must be natural in colour and no acrylic nails allowed.
Make up
Must be natural looking only.
Outdoor wear
No outdoor wear, such as coats, hats, scarves must be worn in the building and no baseball caps or denim to be worn on the school site. School jumpers can only be worn beneath the school Blazer. No other jumper / hoody will be accepted.
If a student arrives at school in the incorrect uniform, they must rectify this before they enter the tutor room.
Where the uniform cannot be corrected immediately (i.e. trainers, skirt etc.) students should go to the Student Support Area to borrow before 8.50am so that they are not late to the tutor period at 8:50am.
If there is no uniform to borrow then the student will be given one day's grace. After this time, or where there is no parental explanation, students will be placed into the Bridging Room until rectified.
A doctor's note must be provided where, for medical reasons, students cannot wear school shoes.
The King Edward VI School PE Kit
Compulsory items for all students:
A choice of one of the following three tops: Rugby shirt, polo shirt, or t-shirt in the authorised style only, please see Emblematic website (All students will play rugby so we therefore would advise that a rugby shirt would be more durable)
Black shorts or skort 
Black sports socks with a red band 
Trainers
Football boots with studs
Optional items 
Hoody (authorised style only, please see Emblematic website – this item is optional.) 
Black tracksuit bottoms or authorised sports leggings from Emblematic (these items are optional as all students require shorts/skort)
For all uniform we reserve the right to determine suitability for school.
We do not sell school uniform within school but you can purchase it either from the Emblematic shop in Morpeth or online from the by clicking on the link below: