What a week 2019 Careers Week has been! The majority of our students have been out on work experience. Students have secured some amazing placements and we have had some fantastic feedback about their efforts and endeavours – we couldn't be more proud. Some students have even been told to maintain contact with their placement providers over possible apprenticeship opportunities in the future.
For our students that were in school all week we have had a varied programme of activities to support employability and develop skills applicable to the workplace.
The week in school started with students researching potential career options – a scary prospect when the world is literally your oyster, Students were looking at careers in areas such as The Stock Exchange, tattoo artist, pilot, teacher and a multitude of other roles and professions. We then challenged students to reflect on their own skills, values and attitude and create their own professional CV.
In order to make effective career decisions, students first of all need to understand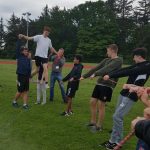 themselves, not just their dreams and ambitions but their own strengths and areas for development and how to strategise. We were delighted to welcome one of our former students into school to work with our current students on a team building day. This was particularly enjoyable and we were delighted the weather held!
Throughout Year 10 students have met with six different businesses from a range of economic sectors from law to health to the motor trade. This programme is put together and supported by the Esh Group who then invited students to the Eagles Community Arena for a mock interview. This was a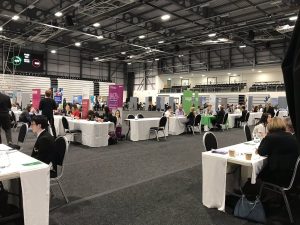 testing day with nerves getting the better of some, but all of the students that had their interview found it a positive experience. Some students made such an impression they received offers of work experience and mentoring! As staff, what we took away from the day was the genuine smiles from students as they returned from interview. Some undoubtedly from relief, but all smiling with pride in their performance and courage they demonstrated.
Thursday was a personal finance day and with the help of Barclays Life Skills resources, the famous Money Saving Expert, Martin Lewis and a representative of the Chartered Institute of Insurers we introduced the students to budgeting, student finance and savings and investments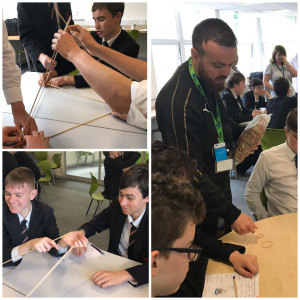 In order to make really effective decisions about their future young people really need to know themselves; their skills, dreams and ambitions. This is the motivator for the week – a little bit of progress each day will create successful young people. We've finished the week with a little bit of fun, decoding the powerful messages in Rocky IV about resilience, the mantra of being a wolf not a sheep from Training Day and the exploring positive role models in As Good As It Gets. This was all wrapped up by the excellent support of the Newcastle United Foundation, where students participated in a range of enterprise activities, .