Year 11 Rewards Evenings
Last week we celebrated our Y11 students achievements at our annual Y11 Rewards Evenings. These evenings are a well-established tradition, celebrating the endeavours, accomplishments and achievements of all of our Year 11 students. They have excelled in so many fields and it was fantastic to hear of their successes throughout each evening. All students received awards for a variety of achievements from Services to school, the arts, sport, subject progress, attitude to learning and attendance.
Rewards were presented by our guest speaker Simon Taylor OBE and throughout each evening we were also treated to fantastic musical and dance performances from current Year 11 students.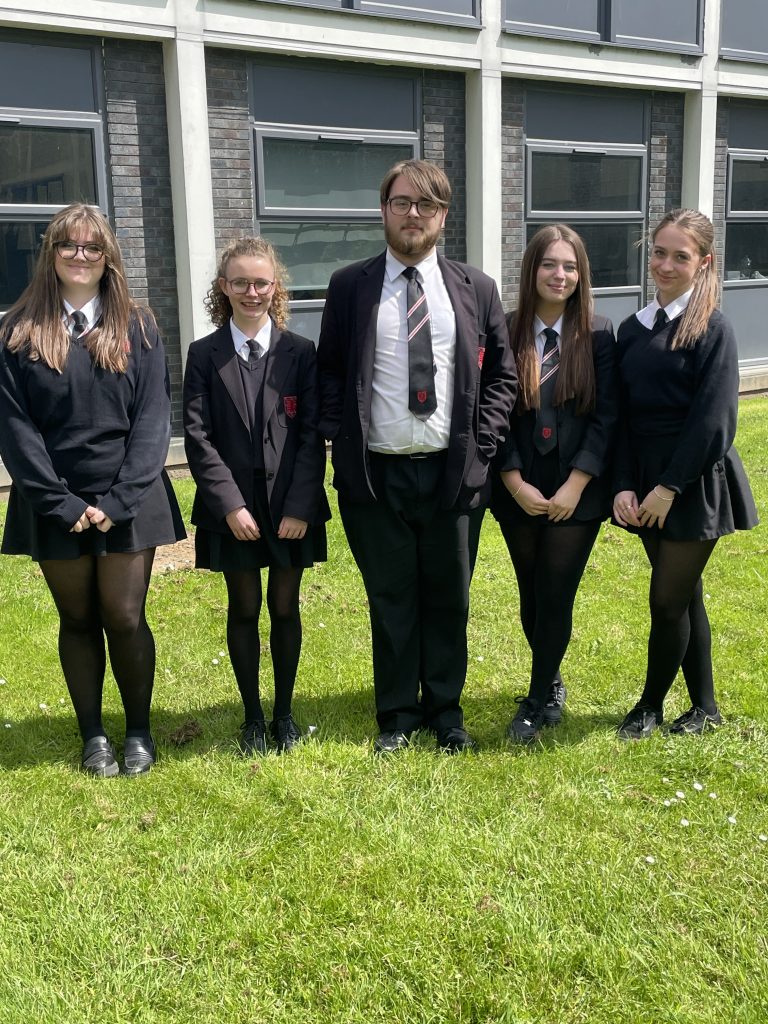 The evening ended with Ms Clare Savage, Headteacher leading thanks to tutors and parents for their support but also to our fantastic Year 11 for the significant contribution they have made to our school during their time with us.
Overall, the evening was a huge success and there was an enormous sense of pride in the room. The evening was a true celebration of all that represents The King Edward VI School. 
Special Awards were given as follows.
Citizenship Award – Kaleb Beadsworth
For his care and compassion in dealing with a serious incident involving a member of the public.  He acted calmly and swiftly in trying to help this person, giving accurate and helpful information to the emergency services.  Although the situation was highly distressing, he did the right thing and acted in a most responsible manner. 
Services to School Award –  Sophie Fraser
Sophie has been involved in many extra curricular activities; as a member of the ceilidh band, the concert band and the Steel Pan band.  She is also a member of the school Choir and Chamber choir.  She is an excellent performer on the accordion, and cornet and her talents on the Northumbrian pipes mean that she is in high demand to perform at local events. 
Jonathan Phillpott Award –  Augustine Pond
This award is for demonstrating resilience in overcoming challenges.  
Augustine is reflective about work that he finds difficult and he constantly strives to improve. He has made a conscious effort to develop his social skills.  He is always polite, considerate of others and willing to engage in conversation. He is highly respectful and is highly regarded  by his peers and teachers alike. He has repeatedly demonstrated a genuine interest in others and has been involved in charity fundraising activities within school.  He has been reliable and keen to participate in these events to support local charities.  
Jane Mann Award for contribution to the Arts – Eva Clarke
Eva's contribution to The Arts and the Drama Department has been commendable.  She has taken every opportunity to become involved in all performances as well as extending her talents outside of school. She has excellent flair in producing creative work, supporting others in their performances and submitting an outstanding piece of coursework.  Her dedication and passion for the subject has also inspired her to further her interests in performance, where she will no doubt be extremely successful. 
The Gillian Gordon Sports Award for Girls – Skye Dorrian
Skye has represented the school in numerous sports such as netball, cricket, rounders and Athletics and she has stepped up as a young leader in several sports too. In addition, what is remarkable about this particular student, is the manner in which she has conducted herself during her involvement with the PE department both in lessons and in her many extra-curricular activities.  She is quietly confident, determined and competent, always helpful and always cheerful.
The Gillian Gordon Sports Award for Boys – Ben Hewitt
Ben is an excellent example of someone who has enhanced their educational experience at King Edward's by getting involved in the wide variety of extracurricular sports that are on offer within our very successful PE Department. He has shown dedication and commitment to both extracurricular clubs and has also represented the school at Football, Athletics and Cross Country. Ben has worked exceptionally hard in both his theory and practical GCSE PE lessons throughout the two year course.