Welcome to the 2nd Post
---
Video Answers
This week Mrs Clark, your Assistant Year Leader, answers the following questions.
What shall I bring on my first day?
What clubs are there?
When will I meet my tutor?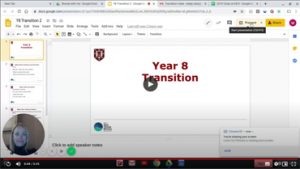 ---
Video Tour
This week the video shows the inside of a number of classrooms and the LRC (Learning Resource Centre)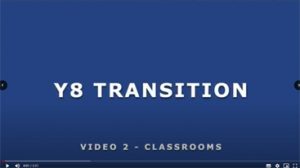 ---
Subject Information
Drama
An exciting opportunity to have an hour of drama each week.  Lessons are taught in Tutor groups where you will spend the first 3 weeks getting to know each other.
Throughout the course you will develop your self confidence, working with others, sharing your practical work and not ever sitting behind a desk!
Introduction – Drama games
Melodrama/Silent Movie – From Charlie Chaplin to Mr Bean

Tutor group Pantomime – Snow White and the Seven Dwarfs

Physical theatre – Frantic Assembly 

Crime – Cyber bullying – Solving a murder case

Gender – Grease the musical 

Blood Brothers – Willy Russell – exploring the script and learning lines
All lessons are practically based – working individually and in small groups.  Assessments are given at the end of each module.  There are opportunities to be involved in school productions and the Drama Society which is led by the Sixth Form.
Geography
In Geography you will learn about the world both near and far. You will be taught in your tutor group which will be mixed ability. We look at five different topics. Firstly we look at population and why we live where we do and what influences large and sparse populations in different parts of the world; moving onto look at topical issues such as economic migration and refugees. This segways into looking at why some areas are more developed than others and the impacts that has on lives in Low Income Countries (LIC) and High Income Countries (HIC). Physical geography is also taught in two units: rivers and weather and climate. We look at the impacts weather and climate has on us and we look at how hurricanes can impact on people's lives both in LICs and HICs. A final unit looks at two contrasting cities: Newcastle and Mumbai and the similarities and differences to be found. We are constantly assessing and preparing students for GCSE should they opt to take Geography further. Assessments are designed and used to improve your performance and not merely tests. Teaching is interactive and encourages discussion and frequently involves students working together.
History
Classes are taught in tutor groups of mixed ability students. The topics we study are World War One with focus on causes of the war and life in the trenches. Then we look at the development of democracy and focus on the Suffragette movement and Emily Davison. After Christmas we move on to the Holocaust and wider impact of World War Two concluding with the Cold War and focus on the Nuclear arms race and Cuban missile crisis. History lessons involve lots of paired work and small group activities to allow students the opportunity to discuss and review ideas together, as well as individual activities to allow students to consolidate and develop their ideas and practise key GCSE skills. Students complete four formal assessments during the year and their progress is regularly assessed in lessons and through homework. 
---
Key Staff
Mr Clark – Deputy Head
I will become Deputy Head Teacher responsible for Inclusion from September. This will be my second time at KEVI, having been a Head of Year between September 2003 and August 2008 – a time I remember with great affection. I started teaching in 1996 when I started my career as a PE and Geography teacher. Since then, I have been fortunate to teach a range of other subjects including Psychology, Drama, History, RE and Travel and Tourism. I relish new challenges, but PE remains my first love.
I feel very privileged to do a job I enjoy so much and take pleasure from seeing young people succeed. I regularly bump into ex – students when I'm in Morpeth and it's great to hear of their accomplishments. I look forward to hearing of your successes over the next few years too.
I used to love nothing better than playing a game of football or rugby, but sadly those days are behind me now! I do still play cricket and enjoy watching my children play their sports. I am a devoted supporter of Charlton Athletic and try to watch them whenever I can. I enjoy listening to music too, but also enjoy the peace and quiet of long dog walks with my wife in the countryside. 
I look forward to meeting you all in September.
Mandy Gilholm – Inclusion Officer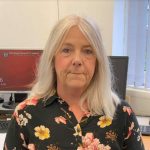 My name is Mandy Gilholm and I am the Inclusion Officer at KEVI. I have worked here for 20 years and work with students and their families supporting them in lots of different ways. I mostly work with our vulnerable students and any services that they may be involved with. I feel very lucky to work at KEVI and believe it is an amazing school to be part of.
I have 3 grown up children, Stewart, Steven and Lauren, a daughter in law, Donna and an 18 month old granddaughter called Maci. I also have an eight year old golden retriever called Mylo. Most of my time out of school is spent walking Mylo and travelling to Scotland where Maci lives so that I can spend time with her, I love being a Granny!
---
House System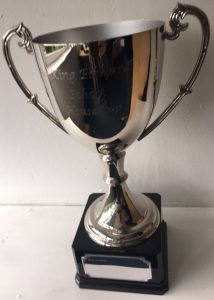 All students are placed into one of four Houses.
Collingwood
Davison
Hollon
Turner
You work to earn House Points for your tutor group and House. At the end of each term, your tutor group wins prizes for the most points earned.
At the end of the year, all year groups House Points are added together and one House is crowned champions. The winners have the name of their House engraved on the House Cup.
Earn House Points by working hard, being helpful, going the extra mile, joining a club, completing fantastic homework, etc.
Each House is named after a prominent person from Morpeth's history. You will find out more about them when you arrive.